Practice Area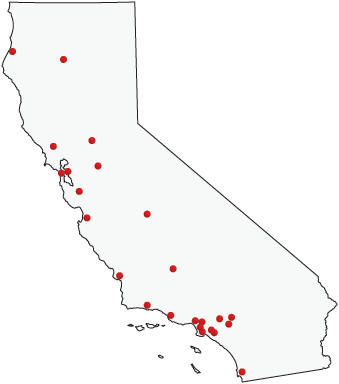 We provide services all over the United States. Workers Compensation at all of the WCAB venues.
We also provide expert witness testimony in Civil Cases and Alternative Dispute Resolutions (ADR).
Medical Cost Review has assisted insurance companies, permissibly self-insured employers, law firms and governmental entities in all lien litigation before the WCAB throughout the State, as their bill review and expert witness consulting group.
Today we serve the following areas:
Los Angeles
Van Nuys
Anaheim
Santa Ana
Long Beach
Marina Del Rey
Pomona
San Diego
Riverside
San Bernardino
Oxnard
Bakersfield
Fresno
Stockton
San Francisco
San Jose
Oakland
Santa Rosa
Redding
Sacramento
Salinas
Goleta
Grover Beach
Eureka